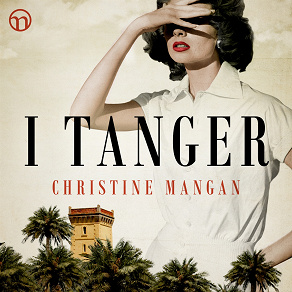 Isbn:
978-91-8023-637-9
Publisher:
Modernista
Category:
Crime & Mystery
Accessible since:
September 2022
Narrator:
Bianca Cruzeiro
Length: 8 hours 56 minutes
---
I Tanger
Hyllad thrillerdebut i Alfred Hitchcocks och Patricia Highsmiths anda

»Ett rikt spännande melodrama mot bakgrund av ett kvalmigt, stilfullt Nordafrika på 1950-talet.« New Yorker

»Patricia Highsmiths amoraliska Tom Ripley-karaktär svävar över romanen. En självsäker och atmosfärisk debut.« The Guardian

Året är 1956. Den sista person Alice Shipley förväntar sig att möta när hon anländer till Tanger är Lucy Mason. Efter olyckan har de inte pratat med varandra. Ändå står Lucy där, i ett försök att ställa saker och ting till rätta. Det borde göra Alice glad - hon har ännu inte anpassat sig till livet i den marockanska staden och är rädd för att ge sig ut i den fruktansvärda hettan. Lucy - alltid självständig, alltid orädd - hjälper henne att lämna lägenheten.
Men snart börjar en kvävande känsla ta över Alice. Hon känner sig kontrollerad. Och plötsligt försvinner Alices man John spårlöst. Alice börjar ifrågasätta allt omkring sig: relationen med sin påträngande vän, beslutet att alls flytta till Marocko och hela sin egen verklighetsuppfattning. Det vilar en ondska över Tanger.
I Tanger är en knivskarp debutroman en atmosfärisk psykologisk thriller som har jämförts med The Talented Mr. Ripley och skräckmästaren Shirley Jackson.
I översättning av Rose-Marie Nielsen.

CHRISTINE MANGAN har doktorerat i litteraturvetenskap vid University College Dublin och har en masterexamen i skönlitterärt skrivande från University of Southern Maine. I Tanger är hennes debutroman.
Listen to sample
---